well where back in the hometown of NASCAR. fun fun fun... the race started off ok, then turned into a wreckfest, Transistioning for the longest run (take that danica LOL) and then steven wallace had to epily fail. sometimes i wonder if this is what he is thinking: "I thought you turns rights on the backstrech" ~ Steven Wallace.
it was great to see anyone BUT Busch to win! great race for kesolowski though.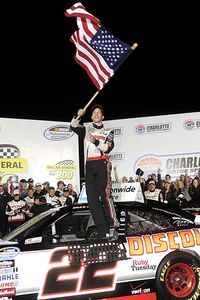 i would give this race a 7/10.
action but alot of wrecks, like i said last week though, good to see them racing!